Livonia, Michigan Lawn Sprinkler Repair or Installation Services 248 473-7485
When you need lawn sprinkler repairs or other lawn sprinkler services including lawn sprinkler installation services or parts or accessories for your current lawn sprinkler system, then there is just one company you should trust for all of your lawn sprinkler needs in Livonia, Michigan or anywhere else in southeast Michigan. That company is Metro Automated Sprinklers or online at Sprinklerz.com.
Why use Metro Automated Sprinklers for servicing, repairing or maintaining your lawn sprinkler or irrigation system? Metro Automated Sprinklers has been servicing both residential or commercial lawn sprinklers systems since 1992. During this time we have installed hundreds of lawn sprinkler systems in Livonia, Michigan and all throughout southeast Michigan. We have hundreds of customers in Livonia, Michigan that depend on us every year for lawn sprinkler startup in the spring or lawn sprinkler winterization or blowouts in the fall.
Here at Metro Automated Sprinklers we also find that many of our customers in Livonia, need sprinkler system upgrades to their current lawn sprinkler systems not including the regular spring start up, and winterization services...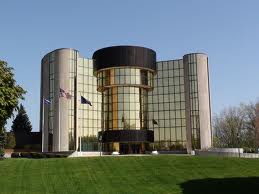 Metro Automated Sprinklers service techs are training during the winter months going to seminars and training events to keep them up to date with all of the changes occuring within the lawn sprinkler industry..
Contact us today and let us show you the difference that a professional organization of lawn sprinkler installation or repair experts can make for you.
Lawn Sprinkler System Livonia MI, Sprinkler System Repair Livonia, Sprinkler Companies Belleville MI, Sprinkler Repair Livonia, MI, Lawn Sprinkler System Start Up Livonia, MI. Sprinkler System Start Up Livonia, MI. Sprinkler System Installation Livonia MI. Lawn Sprinkler System Installers Livonia MI. Residential Lawn Sprinker Service Livonia, MI.
48150, 48151, 48152, 48153, 48154